---
By Donovan Baldwin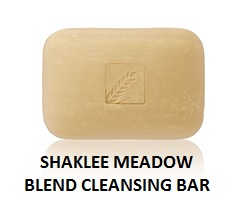 First of all, this gentle, soap-free hand and body cleanser from Shaklee is perfect for the whole family.

Conventional, mass produced, soaps that you buy at the grocery store, or big box store, such as Walmart, generally contain lye and tallow. These can cause skin irritation and clogged pores.

However, the Shaklee Meadow Blend® Soap-Free Cleanser, on the other hand, is specifically formulated with mainly natural, plant-derived ingredients.

As a result, Meadow Blend® Soap-Free Cleanser from Shaklee, gently cleans the face, and effectively cleans the body, but, contains no harsh ingredients and no added color.


Meadow Blend® Soap-Free Cleanser


Soothes. Oat flour and wheat germ oil hydrate and calm skin.

Softens. Antioxidant ingredient vitamin E softens the skin.

Protects. This pH-balanced, plant based cleanser Won't disturb your skin's natural oil/moisture balance.

Aromatherapeutic. Light fragrances of citrus, and lavender, refresh and calm as it cleanses.

Use in all types of water. Lathers and rinses well, even in hard water.

Environmentally Friendly. Biodegradable cleansing agents can go safely down the drain without causing pollution.

Thrifty. Long-lasting cleansing bar lathers freely, yet won't turn to mush in the soap dish.

Multiple Uses. Perfect for whenever you require a cleansing bar: at the kitchen or bath sink, or even in the shower.



WHO MIGHT BENEFIT FROM MEADOW BLEND® SOAP-FREE CLEANSER?
Anyone interested in using healthier, more natural, products at home


Anyone concerned about the effect of harsh cleansing ingredients on their skin


People looking for an environmentally friendly, soapless, cleansing product


Anyone interested in a gentle, effective alternative to traditional soaps


Anyone interested in using cruelty-free personal care products that have not been tested on animals
HOW SHOULD MEADOW BLEND® SOAP-FREE CLEANSERS BE USED?


Meadow Blend® Cleansing Bar — With wet hands, rub the bar to produce a rich lather. Rinses clean with no soap residue or ring.



WHAT'S IN MEADOW BLEND® SOAP-FREE CLEANSER BAR?


Ingredients: Sodium Cocoyl Isethionate, Stearic Acid, Dextrin, Water, Sodium Isostearoyl-2-Lactylate, Sodium Lactate, Lactic Acid, Hydroxypropyl Guar, Oat Flour, Wheat Germ Oil, Tocopherol, Fragrance, Iron Oxides.



WHY CHOOSE MEADOW BLEND® SOAP-FREE CLEANSER?
Gentle enough for face and body

Biodegradable formula

Soap free — leaves no soap residue or ring

pH balanced

Non-alkaline

Fresh, natural citrus and lavender scent

No added color

Long-lasting 3.5-oz. bar

No animal testing
Conventional bath and hand soaps contain lye and tallow that can cause skin irritation and clogged pores. Meadow Blend® Soap-Free Cleansing Bar is scientifically formulated with natural, plant-derived ingredients and gently but effectively cleans the face and body. The Shaklee Meadow Blend® Soap-Free Cleanser contains no harsh ingredients and no added color.

Satisfaction Guarantee: If for any reason a Shaklee product is not satisfactory, return it to your Shaklee Independent Distributor or Shaklee Corporation for exchange or a full refund.

For more information about this Shaklee product, visit natural-health.myshaklee.com.

For information about soap free cleansing please click on the link title below:


If you need more information about wash without soap you will find a very informative website at natural-health.myshaklee.com.

soap free cleansing | wash without soap | natural cleansing | natural ingredient soap | gentle face cleansing | natural face cleanser | natural bath bar | healthy home products | no soap residue | soapless cleansing