---
The natural, deep, enzyme-activated cleaning power of Get Clean™ Dish Wash Automatic Concentrate from Shaklee gently removes tough stains, leaving dishes and glasses sparkling clean.


Overview of Get Clean™ Dish Wash Automatic Concentrate from Shaklee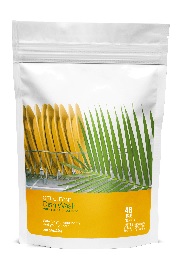 With this natural, Automatic Dish Washer Concentrate you'll never have to wash a dish before you put it in the dishwasher or use earth-adverse chemicals to get your dishes clean. This patented, super-concentrated formula from Shaklee Corporation lets you use just a little for a whole load of sparkling dishes.

Benefits of using this safe-for-your-home natural dish soap:
It is natural. Does not endanger the environment.
Concentrated. Washes more loads than most off-the-shelf products.
Biodegradable Surfactants. Help cut down on pollution.
Contains No phosphates or Chlorine. Safer for your home and family.
No More Pre-washing. 'Nuff said!
Did You Know These Health and Environmental Risks of Most Automatic Dish Washer Concentrates?

Many other dish washing products contain dry chlorine.

Often, automatic dishwashing detergents may also contain phosphates.

Phosphates are difficult to break down by normal sewage treatment processes. They eventually can cause rivers and lakes to become clogged with masses of algae and weeds, which LOVE phosphates, robbing other, less aggressive plant and aquatic animal life (i.e. fish and stuff like that), of oxygen.

Why is this a problem?

Well, this ultimately results in an increasing number of lifeless streams and rivers.

Let's take one more look at some of the benefits of using Get Clean™:
It Saves Money. It takes about two and one-half boxes of Cascade® powder (45 oz.) to clean the same 48 loads.



Get Great Cleaning Action. The deep, enzyme-activated cleaning power gently removes tough stains, leaving dishes and glasses sparkling clean.


It's Superconcentrated. Get Clean™ cleans 48 loads. Use only 2 teaspoons in each dispenser cup.



Did I Mention No Pre-rinsing Needed? That's what sold me! GET CLEAN removes dried on food and tough stains, so they don't get stuck on.



It Dissolves Quickly and Completely. Get Clean™ goes to work right away.



It Contains NO Chlorine and NO Fragrances. These can pollute the air that YOU breathe...in your home and in the environment.



Easy to Use and to Store: It comes in a handy re-sealable pouch with measuring scoop.
For more information about natural dishwashing concentrate please click on the link title below:


If you need more information about phosphate free cleaner you will find a very informative website at Get Clean™ Dish Wash Automatic Concentrate from Shaklee.

natural dishwashing concentrate | phosphate free cleaner | safe home products | enzyme cleaning | super concentrated cleaner | no pre-rinsing dish cleaner | natural automatic dish washer concentrate | biodegradable cleaning products