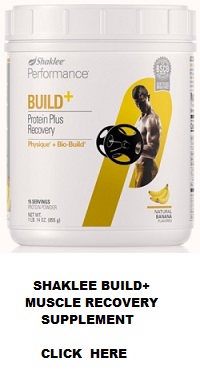 Something many people do not realize, even many avid exercisers, body builders, athletes, and "weekend warriors" is that muscle recovery, aided by time and proper nutrition are nearly equal parts of the strength and fitness equation.

This becomes especially important when someone is specifically trying to build muscle or improve athletic performance. The right recovery strategy is nearly as important as the right exercise selection and routine. As we age, and recovery becomes even more of an issue, these factors, rest and nutrition assume even greater importance. In fact I recently read a short, tongue-in-cheek article by a female bodybuilder, who just turned 49, that she's starting to give muscle recovery MORE attention, than the exercises themselves.

At any age, exercise causes muscle growth, whether for strength, speed, endurance, and in any part of the body, including the heart, by damaging muscle fibers, causing the body to repair the damage and make the muscle stronger, more proficient, than before the muscle damage.

So, while the exercise is certainly the most important part of getting fit, building stronger muscles, managing weight, decreasing post activity muscle soreness, or improving performance in any activity, golf, billiards, shot put, or even hanging out for hours traipsing up and down your favorite trout stream, post workout nutrition and rest should be considered as well.

Exercise is key to building muscle, getting physically fit, and managing weight, but rapid muscle recovery is also important. Get the natural, clinically proven muscle recovery product from Shaklee for more energy and faster muscle recovery after exercise.
post activity muscle soreness, refuel, rebuild, protein, carbohydrates, post workout, after exercise, nutrition, rest, sleep Information on "Buy Performance® Physique®+Bio-Build® Online For Rapid Muscle Recovery" has been updated and permanently moved.
For the latest and most complete information on post activity muscle soreness, refuel, rebuild, protein, carbohydrates, post workout, after exercise, nutrition, rest, sleep...visit Buy Performance® Physique®+Bio-Build® Online For Rapid Muscle Recovery